Why Fallon Philanthropy Advisors?
We build a better world by providing breakthrough thinking philanthropy. Please explore our website to learn more about:
Nurturing a culture of major gift philanthropy;
Expanding capacity by identifying opportunities for growth across new and existing programs;
Creating long-term sustainability by strategically engaging current and new donors;
Redefining the metrics for measuring philanthropic return on investment;
Leveraging greater impact by convening collaborative partnerships; and
Enhancing the giving power and impact of high-capacity families and individuals.
"Whether you are seeking to develop your major gifts program or to launch a capital or endowment campaign, I wholeheartedly recommend Blaise Fallon. His vast experience in educational, medical, social service and faith-based organizations, combined with his expertise and skill in major and planned giving, make for a premier consultant for both small and large institutions seeking to raise revenue."
Carlos A. Flynn
University Dean for Institutional Advancement
City University of New York
Fallon Philanthropy Advisors provides strategic counsel to organizations demanding exceptional fundraising expertise. Our philanthropic advisory services are especially helpful to: small- and medium-sized organizations with a limited record of fundraising success; not-for-profits developing proactive major gift or planned giving programs; and those considering a comprehensive capital, endowment, or sustainability campaign.
We distinguish ourselves by:
Limiting our portfolio of clients. This permits us to become part of each client's culture so that we can successfully define and achieve their fundraising goals;
Focusing upon two fundamental principles: 1) donors give because they are asked, and 2) peers give to their peers. We adhere to these principles when: identifying and soliciting a prospect; training a client to properly solicit a prospect; preparing a briefing memo with speaking points; and developing a proposal;
Researching prospects and matching their known interests and passions with our client's mission. This materially enhances our client's prospect base; and
Resolutely deploying our broad experience. Fallon Philanthropy Advisors carefully navigates each client's position on the not-for-profit compass.  From planning a major gift initiative or campaign to developing and improving major and planned giving programs.
"Blaise managed our capital campaign when I was Pastor of St. Albert the Great Parish. With his depth of experience in parish campaigns, he developed a plan of action for us, evaluated this plan along the way, and adapted it as needed. The volunteers on the parish level expressed genuine appreciation for his expertise. Blaise is the gold standard in parish fundraising."
Msgr. William Brooks, (Ret.)
Pastor
St. Theresa  Parish – Austin
Our Services
Fallon Philanthropy Advisors offers management and strategic consulting services to charitable organizations and high-net-worth donors. We seek to help philanthropic leaders make critical decisions about the future of their organizations.
"Cornerstone so appreciates the guidance, expertise, and scope of experience that Blaise has provided. These elements have been key in planning our campaign and aligning us for success."
Anette Edens Ph.D
President
Cornerstone Recovery
The Sectors We Serve
We seek to advance extraordinary causes across the nation by representing a broad array of philanthropic sectors. The types of organizations we have worked with include:
"Blaise Fallon has been assisting me with a major gifts campaign for the past year. His research is thorough, his approach unique and direct, and results have been fantastic. He has helped us begin to craft a culture of philanthropy for Girls Inc. that hasn't existed before and we are all very grateful for that. He is professional and polished. I would highly recommend him if you are looking to begin a well-crafted and executed major gifts campaign."
Rita Kirkup
Chief Executive Officer
Girls Inc. of Greater Houston
Biography of Blaise Fallon
Founding Principal, Fallon Philanthropy Advisors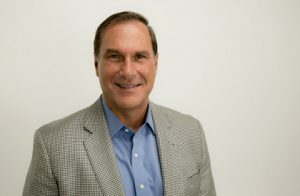 Blaise Fallon is the founding principal of Fallon Philanthropy Advisors. A graduate of the Plan II Liberal Arts Honors Program at the University of Texas, Austin, he also holds a MBA from the University of Chicago Booth Graduate School of Business and a JD from Southern Methodist University Dedman School of Law. He began his fundraising career at the University of Virginia as Associate Director of Planned Giving and subsequently served as the Director of Alumni Development at both Harvard Medical School and the University of Miami School of Medicine.
Blaise pursued his interest in consulting by joining Community Counselling Service Company (CCS), the nation's largest strategic fundraising firm. He was appointed the Associate Executive Director for its More Than Houses campaign, a $500 million global campaign for Habitat for Humanity International, with the responsibility of raising $250 million from Habitat affiliates worldwide. He also designed and implemented the planned giving program currently utilized by Habitat for Humanity International. As a CCS executive, he directed pre-planning and campaign initiatives at Baylor Hospital in Dallas, St. Albert the Great Catholic Parish in Austin, and Lawrence Memorial Hospital in Lawrence, KS. He later joined the major gifts initiative at the University of Texas Medical Branch in Galveston prior to launching Fallon Philanthropy Advisors.
"Stages sought to partner with a fundraising consultant who could understand our particular circumstances and develop a campaign strategy best suited to our needs as an emerging organization. Blaise was the perfect fit! His guidance is thoughtful and his attention to detail is remarkable. He is more than a consultant. He is part of us!"
Kenn McLaughlin
Producing Artistic Director
Stages Repertory Theatre
We Partner with Extraordinary Charitable Organizations
We partner with nonprofit organizations that are open to innovation and change. Those which are willing to actively collaborate with Fallon Philanthropy Advisors to develop solutions. The following is a sample of our clients and friends:
"Blaise Fallon is an outstanding professional fund-raiser with a long history of helping non-profit organizations. I can highly recommend Blaise. He faithfully does what he says he will do. "
John K. Graham, M.D., D.Min.
President/CEO
Institute for Spirituality and Health
Reach out to us.
We will take your hand.